You can cancel your subscription at anytime before your next order date by logging into your Gainful Profile and navigating to the "Subscription" tab, scrolling to the bottom of the page, and clicking, "cancel my subscription."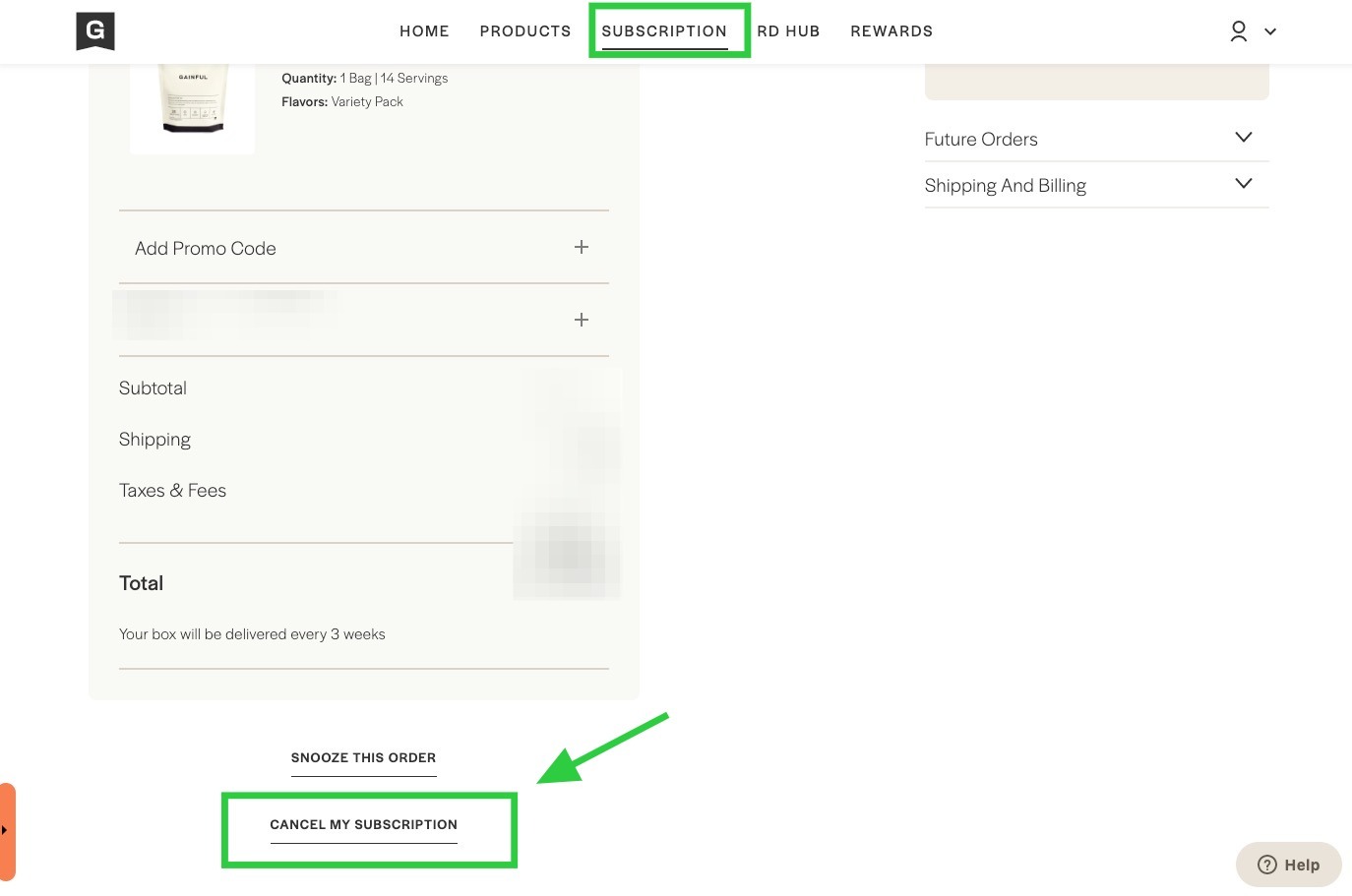 (If you are directed to a checkout page when you try to log into your account, or receive a message that you don't have an account, please refer to this article: I can't log into my account.)
A little reminder: Cancelling your subscription on your order date or after your order date does not cancel an order that's already been placed. It will only cancel future orders that haven't already been placed.
Didn't love one of our products? If you don't love any products in your Gainful box, please contact our Customer Experience team within 30 days of placing your first order. We will happily troubleshoot any issues, including making changes to your personalized blends, adjusting your shipment frequency, or even connecting you with your Registered Dietitian to discuss your goals.